The most special day for Erin + Jack. Picture perfect, first looks, groom tears, the most fun bridal party and epic dancefloor moments. Read on to hear more about this incredible wedding from the bride herself, Erin.
The Wedding Style >
I would say we went for a very timeless elegance for our style. A style of simplicity, less is more that will never date. Lots of black, white and champagne colours.
Why The Acre >
We chose the Acre, firstly because it was a beautiful and simple backdrop for what we could create into any style we wanted really however; we went for a very minimalistic elegant style that featured a lot of black and white & with the greenery backdrop it made it so easy to tie in together. But we ideally chose the Acre because my husband and I would always go on weekends away and stay in little cabins in the rainforest with fireplaces and when we felt a piece of that at The Acre we felt like it was the right place to tie the knot.
The Best Part >
Our favourite part about getting married at the Acre was having the outdoor ceremony followed by the romantic indoor reception. It was a good contrast for us and the ease of having our reception, ceremony and photos all taken in the one place made our day run smoother and we didn't have to worry about anything it was all there for us.
A Special Moment >
The best moment of our day was when our photographer allowed us some time to ourselves once our photos had been finished out on the golf course. We had the buggy, the sun was setting over the rolling hills of the golf course and my new husband and I slow danced out on the fields just the two of us and it was just everything. We will always cherish that moment.
The Suppliers >
Photographer + Videographer > Wild Creative Media
Celebrant > Toni Paget Celebrant and Mc
Florists + Stationery > Sugared Style
Entertainment Music > Audrey and Jake Music
Transport > Koala Koaches
Confetti > The Whole Bride
Dress > Rachel Rose Bridal
Gloves > Kwh Bridal
Bridesmaids > Pretty Lavish Uk
Hair > Hair By Lacey Gc
Make Up > Bek Kemp Makeup Artist
Cake > The Sweetest Cut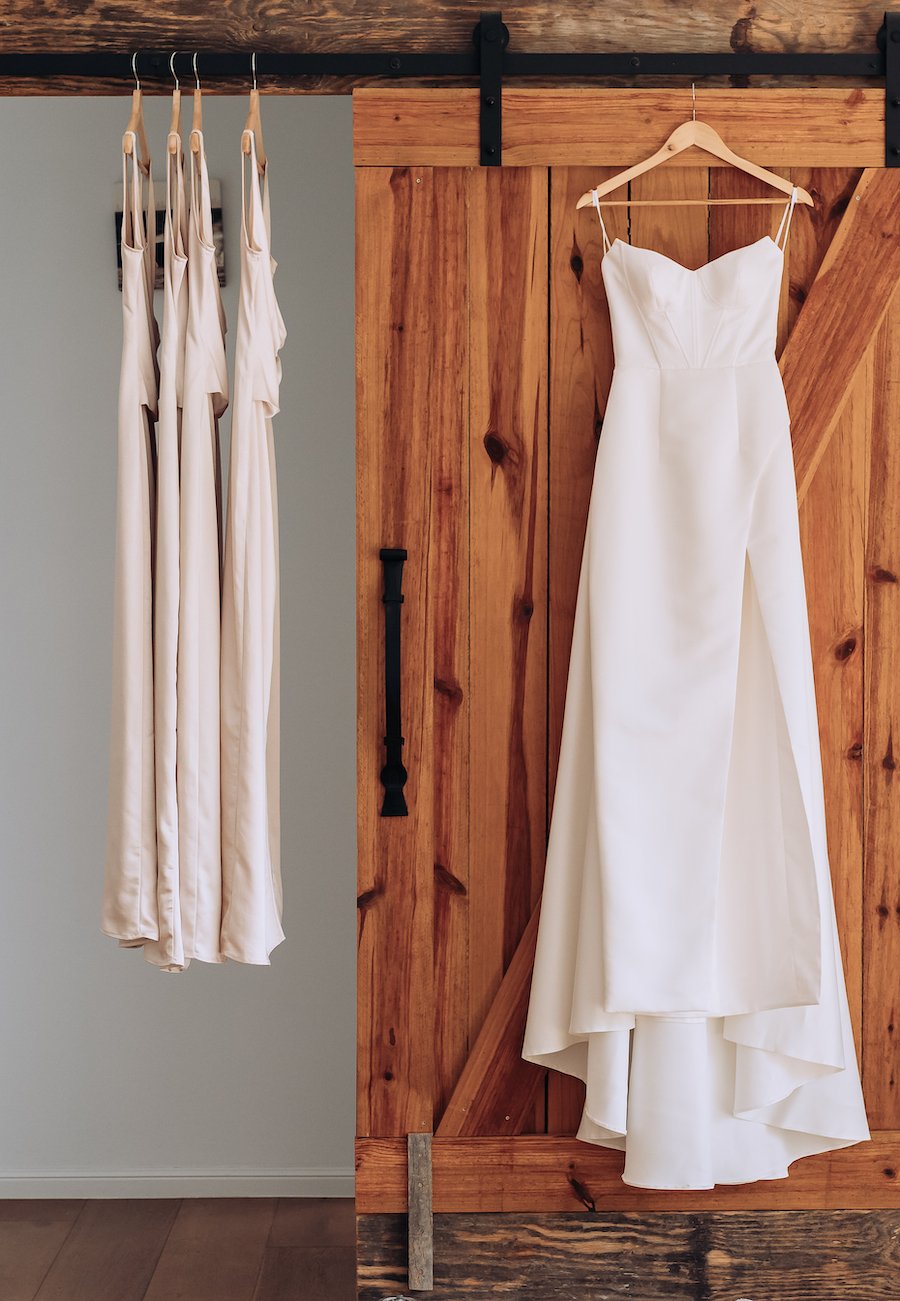 To see more beautiful wedding inspiration at The Acre, take a look at our real weddings page.
The suppliers who helped Erin + Jack deliver their dream day.
Photographer + Videographer > Wild Creative Media
Celebrant > Toni Paget Celebrant and Mc
Florists + Stationery > Sugared Style
Entertainment Music > Audrey and Jake Music
Transport > Koala Koaches
Confetti > The Whole Bride
Dress > Rachel Rose Bridal
Gloves > Kwh Bridal
Bridesmaids > Pretty Lavish Uk
Hair > Hair By Lacey Gc
Make Up > Bek Kemp Makeup Artist
Cake > The Sweetest Cut
GET IN TOUCH WITH US
Real Weddings at The Acre