Weddings have come a long way since the days of round table alternate drop and material covered chairs. These days it's common for couples to look for new ways to celebrate their love, add a little extra flair, make memorable moments and impress their guests. From lavish arrivals, to festival weddings, pets and fireworks, here's some unique ways you can wow your guests at The Acre.
MAKE AN ENTRANCE
Our open lawn space is so big you can even land a helicopter! Arrive in style for your ceremony with a chopper entrance. Check out Jake doing just that to meet his gorg Bride Samantha.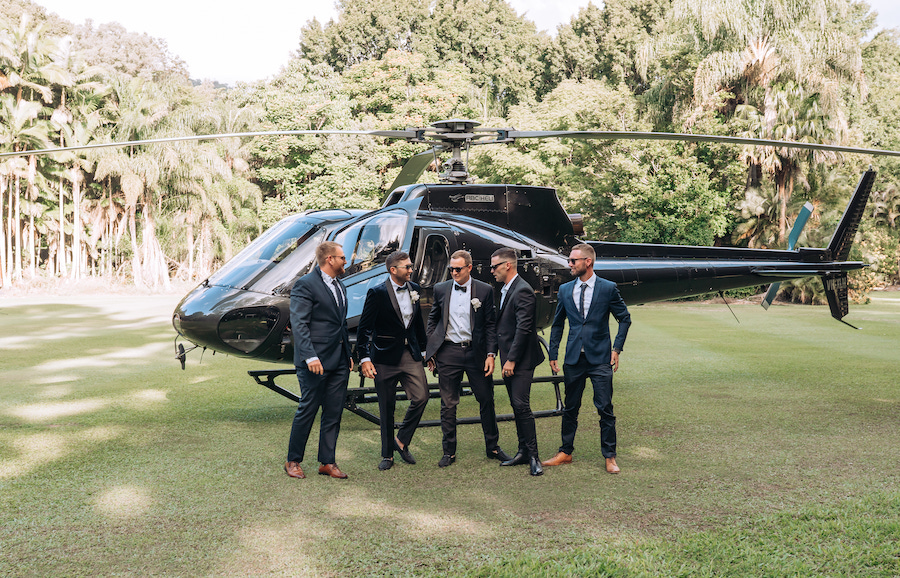 INCLUDE YOUR FURBABIES
Since we are on a wide open private property surrounded by nature, we welcome all sorts or four legged friends. Make your ceremony that little bit extra special by including your pets in the celebration.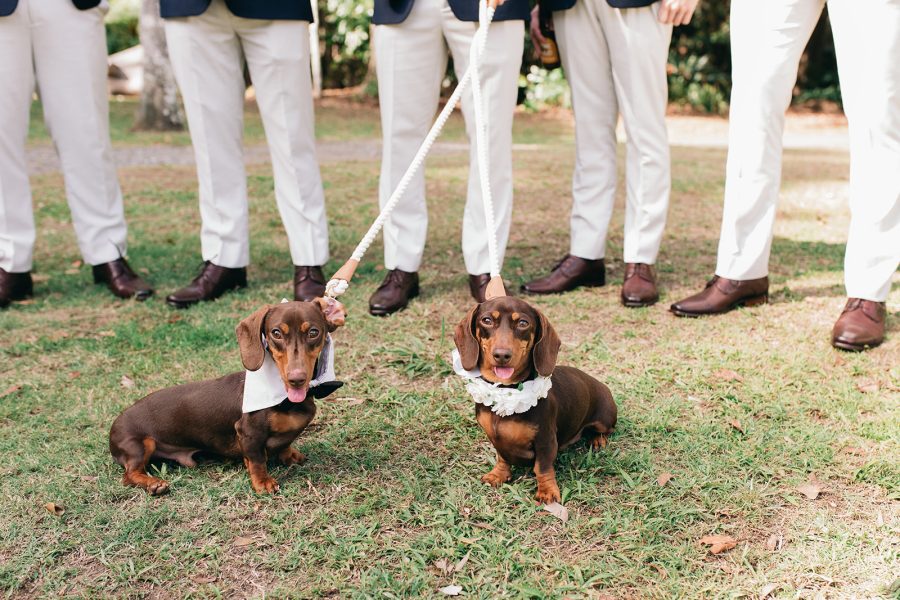 CREATE A FESTIVAL VIBE
An outdoor ceremony is commonplace, but not so common – an outdoor reception! Create that festival vibe with tipis and cocktail hour on the lawn as the sunsets. And it's likely our resident wedding supervisor, Kevin, will join the fun!
GO OUT WITH A BANG
We've all seen the sparkler exits (which we absolutely love, especially The Whole Bride extra long sparklers) but you can take it to the next level at The Acre with cold spark fireworks. It's the perfect grand finale to your day (or even the perfect backdrop for your first dance!)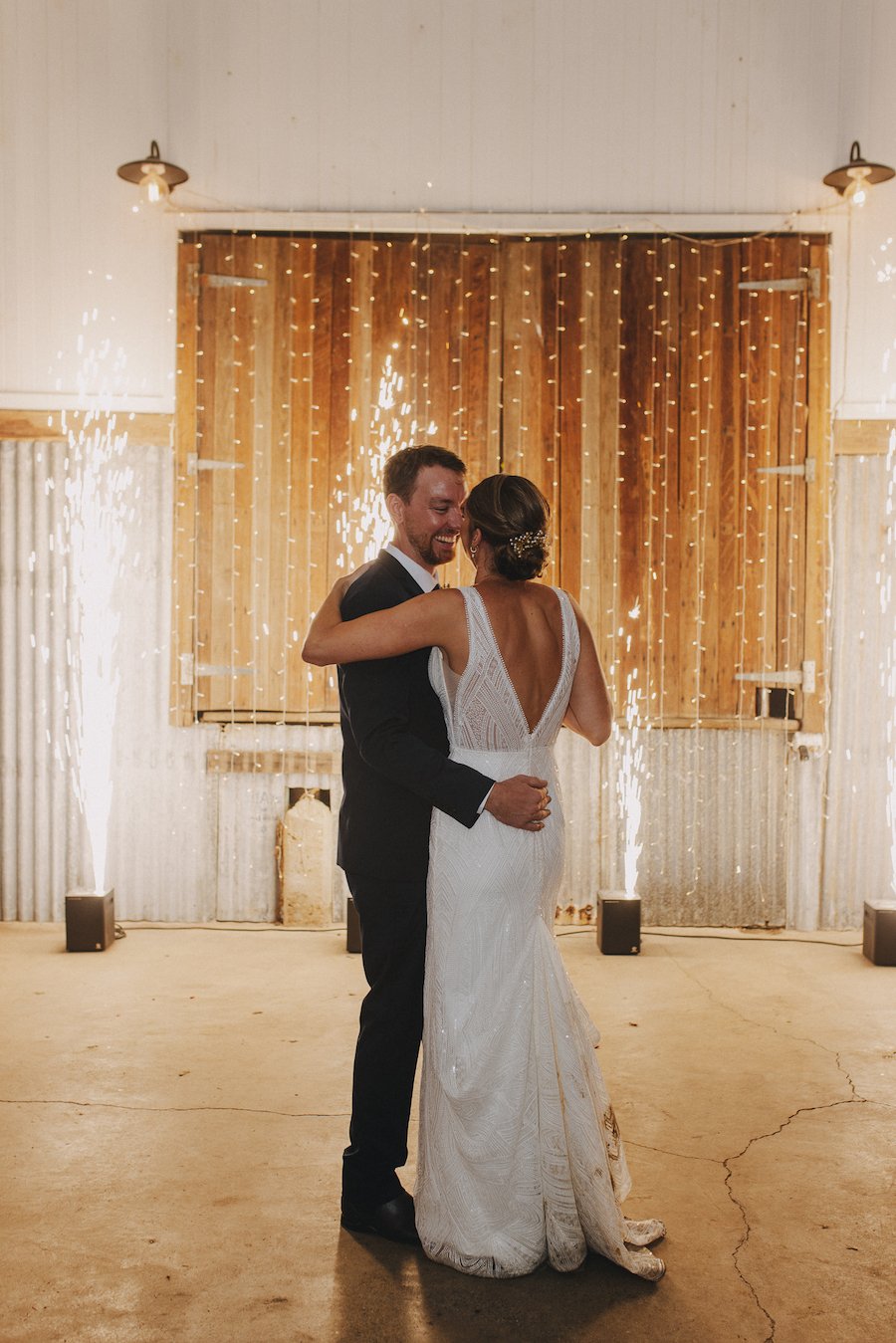 WARM UP YOUR WINTER WEDDING
The Gold Coast hinterland can get a little chilly at night in Winter, so we love our working fireplace in the barn. Not only does it add warmth to your reception, but that beautiful ambience of a burning fire and the gentle crackling sound, it just adds some extra romance.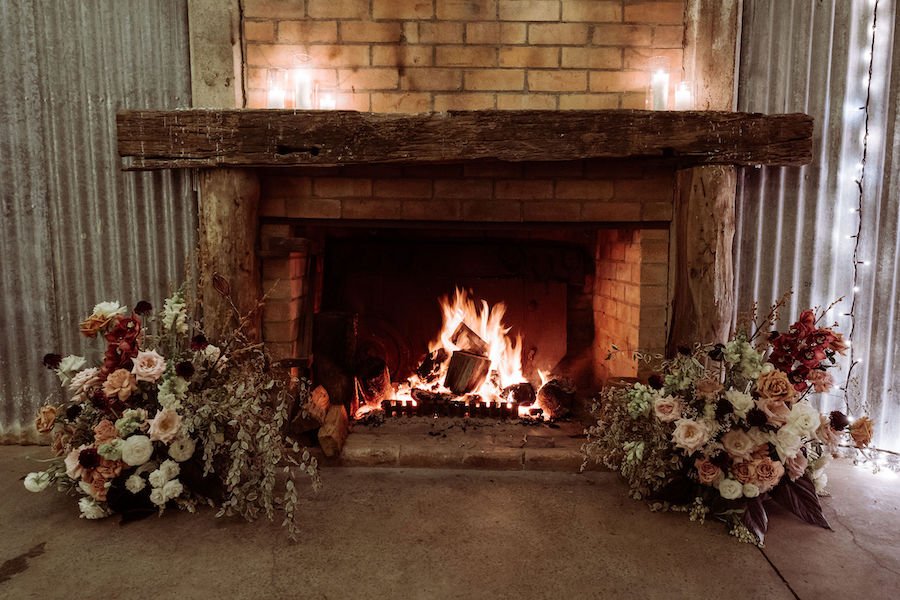 Take a look through some of our favourite real weddings to get more inspiration for weddings at The Acre or you can chat to our team about some ideas for next level wedding experiences for your wedding.
GET IN TOUCH WITH US
Real Weddings at The Acre