Aly + Jason, their modern hinterland wedding is oh so dreamy. Starting with an open air ceremony on the lawn (with Kevin the Kookaburra overseeing proceedings) to their cocktail style reception (aka their epic love party) in the barn to follow.
Hear more from Aly on their amazing wedding day.
THE WEDDING STYLE >
I'm not sure if we really had a wedding style as such, I just knew all the different elements I wanted & they all worked together. Probably had a modern/coastal kind of style if I had to name it.
WHY THE ACRE >
We chose the Acre because it was important to us to have the ceremony and reception at the same place and we wanted a garden ceremony. The team at the Acre were very easy to communicate with and made us feel like there was no request too difficult. We had a large number of guests and the Acre was very cost effective and had the option for a cocktail style reception which was also important to us.
THE BEST PART >
Our favourite part about getting married at the Acre was the locations for photos which meant we didn't have to leave the venue for photos.
FAVOURITE THING ON THE MENU >
The guests all said the food was delicious – unfortunately I was too busy & didn't realise until the next day that I didn't eat anything.
A SPECIAL MOMENT >
The kookaburras singing during our ceremony was so special. We wanted to get married in a garden setting and that just topped it off.
THE SUPPLIERS >
Photographer > Daniel Chafer Photography
Dress > Alen Aleena Bridal + The Veil Collective
Hair > Sarah Kelly Co
Makeup > Natalie Lucas Make Up
Florist + Stylist > Arctic Fox Weddings
Celebrant > Andrew Michael
Suits > Bruno Suits
Bridesmaids dresses > White Fox Boutique
Entertainment > Sarah Archer Music
Engagement ring > Paradise Jewellers
Photo booth > Beat Connection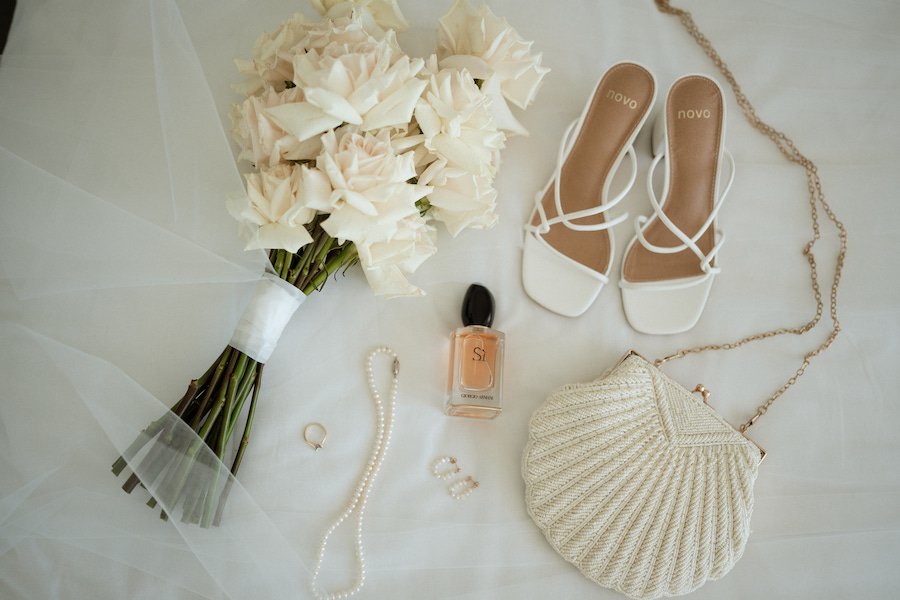 To see more beautiful weddings at The Acre, click here.
The suppliers who helped Aly + Jason deliver their dream day;
Photographer > Daniel Chafer Photography
Dress > Alen Aleena Bridal + The Veil Collective
Hair > Sarah Kelly Co
Makeup > Natalie Lucas Make Up
Florist + Stylist > Arctic Fox Weddings
Celebrant > Andrew Michael
Suits > Bruno Suits
Bridesmaids dresses > White Fox Boutique
Entertainment > Sarah Archer Music
Engagement ring > Paradise Jewellers
Photo booth > Beat Connection
GET IN TOUCH WITH US
Real Weddings at The Acre